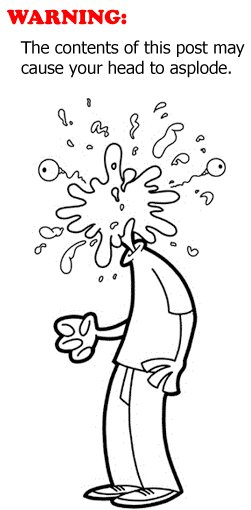 I don't know about you, but for me, reading news headlines lately is like watching reruns of Ren and Stimpy inviting the cast of Here Comes Honey Boo Boo to watch Discovery Channel host Paul Rosolie deliberately get swallowed whole by an eighteen-foot anaconda, with subtitles. I mean, it's nuts, but the anaconda thing really happened. And so did these: A woman boarded an airline to find her assigned seat was in the lavatory. A Hawaiian monk seal got an eel stuck up its nose. The Cleveland Browns, worst team in football, threw themselves a loser's parade. Payless got people to pay more during an experiment. The US Embassy in Australia invited everyone in its email database to a Cat Pajama-jam, then said oops, sorry, that was a glitch. (What embassy has glitches like that? I want to work there.) A Washington, D.C. court clerk refused to issue a marriage certificate when the groom presented a New Mexico state ID, because he thought New Mexico was a foreign country. And, according to the Washington Post's "Fact Checker" column, President Donald Trump made his 10,000th "false or misleading claim" on April 26, 827 days into his first term.
Weird is the new normal.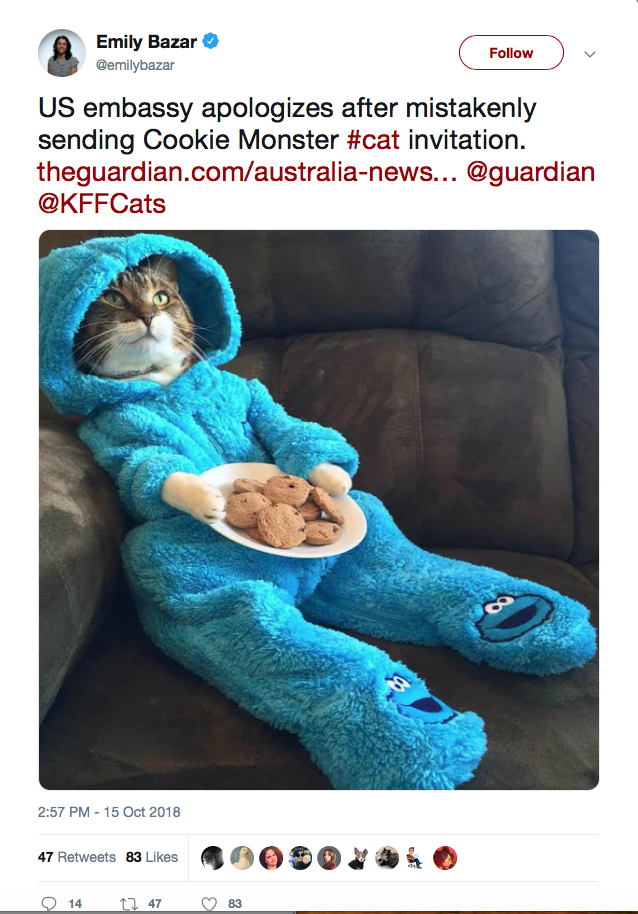 I can imagine the Onion, the Colbert Show, Trevor Noah, Saturday Night Live, and absolutely everyone who thought their imaginations and flairs for outrageous satire were intact, having trouble keeping up with the bizarre cavalcade of snoggery and snit while surfing the largest tsunami of comic fodder in history, just to stay in front of it. For me, it's a matter of trying to stay informed and the next thing you know I'm breathing into a paper bag, and in the distance, sirens.
So let's play a game. Can you identify the actual news headlines from the ones I made up?
DONALD TRUMP SAYS HE'S SORRY
GENDER PAY GAP WIDENS IN TRUMP ADMINISTRATION'S LATEST TIT FOR TWAT MOVE
STATISTICS SHOW THAT TEEN PREGNANCY DROPS OFF SHARPLY AFTER AGE 25
17 REMAIN DEAD IN MORGUE SHOOTING SPREE
ANCIENT SPECIES OF POTATO DISCOVERED, NAMED 'YOU-TUBER'
MAN COMING THROUGH WINDOW SAYS HE WAS WARNING NEIGHBOR ABOUT PROWLER
MONOPOLY RELEASES NEW 'VOTER SUPPRESSION' VERSION OF BELOVED BOARD GAME FEATURING ASSET FORFEITURE
Ready? The real news headlines are #1, 3, 4, and 6.
*Edit: Within an hour of posting this piece, the headline at CBS, USA Today and others was "Housing Secretary Ben Carson confuses real estate term "REO" with "Oreo." You just can't make this s**t up.
In the current era of regular evening news brain melts as we struggle with a post-truth zeitgeist, it's comforting to turn to satire and parody, because it simultaneously shocks, offends and makes us laugh. When we see our leaders engage in a round of assholery followed by a bit of backslappery, with satire we get to see verbalized our own complaints about their behavior. So it's not just entertainment; it's a way for free societies to dissent and to cope with (and put pressure on) abuses of power, which never do well being jabbed in the crotch with a humor stick. Mockery does not necessarily make good satire, however; deflating pomposity and misinformation, sparking debate, and generating critical thinking, does.
Writers! Go forth and poke holes in any puffed-up balloons in sight.
* "Life is long, wit is short" was first uttered by Dorothy Parker